WIP's and amigurumis
Been away as usual not only because I'm still not used to blog, but because I lost a friend. Our black lab Jack Black/Sparrow passed away from a devastating disease called
canine distemper
. At least we didn't have to pick euthanasia as a choice, the disease itself took him away before that. I was thinking how hard it would be for us if we had to choose this.
Hope he will rest in peace in dog's heaven. :?
Trying to talk about good things. Would like to show my first Elisabeth Doherty's amigurumi. I really enjoyed making this one and will definetly make some more (strawbeary amigurumi is my next). My amigurumi fawn is also cute although amateur.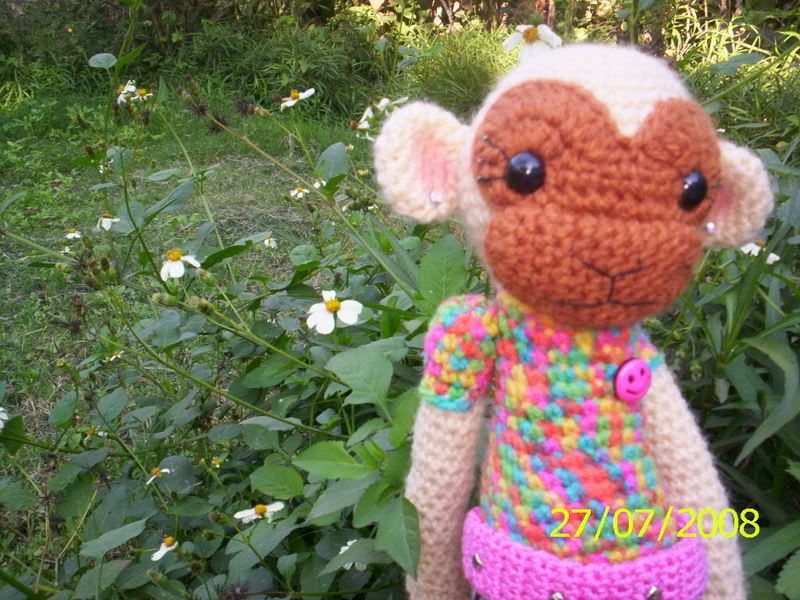 Took my last days of vacation to finish Hilltribes, it's actually almost done, but will post pic when it's ready only, as it's got some dirt marks and it's a bit wrinkled (threw the hoop and q-snap away as I got to the end). Will post when get it washed. This is a preview from some time ago: